Creative Bible Journaling
Click these links to visit their location
Combining Art & Scripture
Perfect for Beginners & Experienced
Scripture Writing and
Verse Mapping Planner
for the Month of DECEMBER is here!

➡️ FREE ALL ACCESS PASS ⬅️
Has Been Extended For The
ENTIRE 2022 YEAR!
Have access to all activities, all downloads, all videos and everything else on the CBJ website 
Welcome to the CBJ program: "The Book of…"  series!
This series will give you the wide variety of Creative Bible Journaling's activities for each book of the bible, rolled out one book at a time. Simply click on the "Books of Bible" drop down menu bar to make your selection.  And then click on the rectangular "Enter Activity" button below each project to go directly to its web page. You will find full instructions, examples and download printables for these specific projects.
A membership is needed to go beyond this HOME page and Name of God Blog. However, we are are continuing our "All Access Pass" program, absolutely free, throughout all of 2022. (If you already have the "Winter All Access Pass", there is no need to sign up again.) If you have any questions please email Susan at susan@creative-bible-journaling.com
Art Collection
Coloring Page
GENESIS
Released Jan 4, 2021
Clip Art
Elements
GENESIS
Released Jan 4, 2021
Lettering Lesson
"New" Font
GENESIS
Released Jan 4, 2021
Drawing Lesson
"Wavy Rose"
GENESIS
Released Jan 4, 2021
Hymn & History
"For the Beauty
of the Earth"
GENESIS
Member Photo Album
GENESIS
Facebook Private Group
If you aren't a member yet,
simply request to join
Verse Mapping
GENESIS – REVELATION
Instructions, Examples, Formats
Scripture Writing
GENESIS – REVELATION
Schedules & Stationery
Shop with CBJ and Christianbook - Just click on any of the links below.
If you or your church are interested in ordering from Christianbook.com, please click on any of these ads to be directed to their site. Any purchases, while there, will give CBJ an 8% bonus, at no extra cost to you. This will help fund the CBJ ministry.    Thank you ~ Susan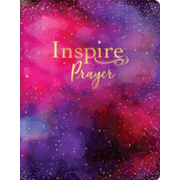 NLT Inspire PRAYER Bible:
By Tyndale House
Giant Print
Soft leather-look Cover

Features 400 beautiful full- and partial-page Scripture line-art illustrations to color,
94 full-page designs,
32 vellum pages
142 Inspired Prayer journaling prompts
White paper, 13 pt type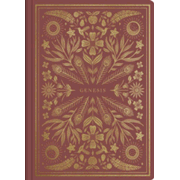 ESV Illuminated
Scripture Journal, Genesis
By Crossway



Pairs the entirety of Genesis with a lightly dotted blank page opposite each page of text. Gold-ink illustrations interspersed, provide a creative way to reflect on and engage with God's Word.
Cream Paper, 11.5 pt type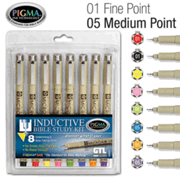 PIGMA Micron Inductive Bible Study Kit
G.T. Luscombe Company

Classy Pigma Ink Bible study kit includes:
Two micron 01 fine point note pens in black and red. Six colored bright 05 medium point underliners. No smearing, no bleed-through, fade proof. Includes Bible marking guide.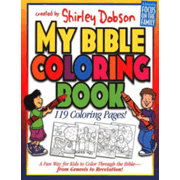 My Bible Coloring Book
Genesis - Revelation
By Shirley Dobson



A Fun Way for Kids to Color Through the Bible-- from Genesis to Revelation! Accompanied by Scripture verses, black-and-white line drawings take your children on a journey through biblical history. 8.5x11", 119 pages to color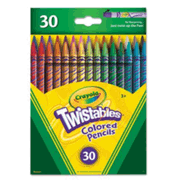 Crayola, Twistables Colored Pencils
30 Pieces

You might think "little kids" when you think of "Crayola", but these colored pencils are loved by Bible Journalers no matter the age! This set includes 30 twistable pencils that never have to be sharpened. Ages 6 years and older.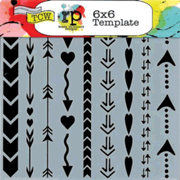 Arrows & Hearts, Bible Journaling Stencil
By G.T. Luscombe Company Inc.

Stencil sheet is 6" x 6", with nine border designs in heart, arrow, and chevron shapes. Ready for you to create beautiful pages in your journaling Bible, journal or sketchbook.For mixed media use.