Download Printable Clipart
Official CBJ Project Post
Okay, if you have ever said, "I can't draw…." then THIS is the activity for you. We GIVE you the artwork in the form of a download printable. Just print, and then you decide if you want to add that paper to your bible, or trace the image right into your bible with a light tracing pad! (Amazon ad is at the bottom of the page for the best inexpensive tracing pad).
Whether you TRACE it in, or TIP it in…
working with CBJ Elements is the easiest way to get super graphics into your bible.

So, be bold and think outside the box, with CBJ Elements!
Slide Show Examples for this Project
ELEMENTS – c2c JUDGES
Scripture Used: Judges 5:3, 10:15, 2:18
Art: Three Songbirds, Crown, Gavel, Life Preserver
1. PRINT & CUT for Bible Journaling & Crafting.
2. TO CHANGE SIZE: Reduce or Enlarge in Printing Preferences of your printer.
3A. TIP-IN: Color, adhere to one edge of bible or the gutter, with glue or tape runner
3B. TRACE-IN: Place this paper between Bible Page and Tracing Light Pad, Trace and Color.
REDUCE OR ENLARGE IMAGES BY CHANGING THE PRINTER PREFERENCES
Judges 5:3 (KJV) Hear, O ye kings, give ear, O ye princes; I, even I, will sing unto the Lord. I will sing praise to the Lord God of Israel.
Judges 10:15 (NIV) But the Israelites said to the Lord, "We have sinned. Do with us whatever you think best, but please rescue us now."

Judges 2:18 (NLT)  Whenever the Lord raised up a judge over Israel, he was with that judge and rescued the people from their enemies throughout the judge's lifetime. For the Lord took pity on his people, who were burdened by oppression and suffering.
BASIC ELEMENTS/TIP-IN TIPS
Question: Why use Elements for Tip-Ins?
Answer: To add additional space for drawing/writing in your bible. Perhaps you don't have a "journaling" bible, this is a way to add a drawing without actually drawing on the words of the bible paper. Perhaps you have already journaled on that page, or your illustrated bible already has a picture on that page that you want to use, you can just add a tip-in on top of that.
Tip ins can be of any type of paper, card, photo, etc. that you want to include into your Bible. We have used Vellum, sketch paper; tracing paper; copy paper; and, illustrated print offs from the internet. Also, there are several ways to adhere tip ins into the Bible… we have found that Washi tape, Scrapbook Glue Tape Runner works the best.
You are free to use this artwork for personal use, but please credit our talented CBJ Artist, Jackie Mattingly, when posting outside of the Creative Bible Journaling community. Thank you for your consideration.
Do you want to find other VERSES, to use with this artwork?
Do you want to find other ARTWORK, to use with these verses?
Do you want to find other CBJ PROJECTS you may like?
Click on the tabs here. (Let us know if you have other suggestions for us to add)
Verse over in Genesis somewhere
| | | | | | |
| --- | --- | --- | --- | --- | --- |
| Songbird | Song | Bird | Music | Music Note | Sing |
| Crown | King | Gavel | Judge | Save | Punish |
| Life Perserver | | | | | |
  SUGGESTED PRODUCTS from AMAZON
If you are interested in ordering from Amazon.com, please click on any of these ads to be directed to their site. Any purchases, while there, will give us a 5% bonus, on your entire order, at no extra cost to you. This will help fund the CBJ ministry here on the web. Thanks ~ Susan
Grand Opening of the Creative Bible Journaling Amazon Shop!
Click to see all the Bible Journaling Shelves I have stocked for your browsing. Plus while you are there, you can do your general Amazon shopping, as well.  Thank you for your support
www.amazon.com/shop/creativebiblejournaling
"Creative-Bible-Journaling.com is a participant in the Amazon Services LLC Associates Program, an affiliate advertising program designed to provide a means for sites to earn advertising fees by advertising and linking from/to amazon.com."
 SUGGESTED PRODUCTS from ChristianBook Distributors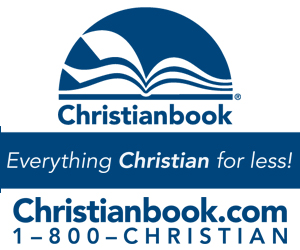 ChristianBook Distributors
If ordering from Christianbook Distributors, please click on the affiliate links. Any purchases will give us an 8% bonus, at no extra cost to you.