Here you are, at our third episode in our "The Book of…"  series!
This series will give you the wide variety of CBJ's activities, rolled out one book at a time. Simply scroll down this page and click on any of the red rectangular "Enter Activity" buttons. You will find full instructions, examples and download printables for these specific projects.
To go to other "Books of Bible" pages, simply go to the drop down menu to make your selection. New books will be published as soon as I get them done.  If you have any questions please email Susan at [email protected]
Activities for Leviticus
VideoBook by Ivy Brog
Art Collection Coloring Page
Clip Art Elements by Jackie
Lettering Lesson by Debbie
Drawing Lesson by Debbie
Hymnal Journaling
FB Member Photo Album
Verse Mapping
Scripture Writing
Art Collection
Coloring Page
LEVITICUS
Released Jan 18, 2021
Clip Art
Elements
LEVITICUS
Released Jan 18, 2021
Lettering Lesson
"Father" Font
LEVITICUS
Released Jan 18, 2021
Drawing Lesson
"Palm Frond"
LEVITICUS
Released Jan 18, 2021
Hymn & History
"Take Time to be Holy"
LEVITICUS
Released Jan 18, 2021
CBJ Member
Photo Album
LEVITICUS
Facebook Private Group
If you aren't a member,
simply request to join
Verse Mapping
GENESIS – JAMES
Instructions, Resources,
Examples, Formats
Scripture Writing
GENESIS – JAMES
Schedules & Stationery
365 scriptures for the year
Shop with CBJ and Christianbook - Just click on any of the links below.
If you or your church are interested in ordering from Christianbook.com, please click on any of these ads to be directed to their site. Any purchases, while there, will give CBJ an 8% bonus, at no extra cost to you. This will help fund the CBJ ministry.    Thank you ~ Susan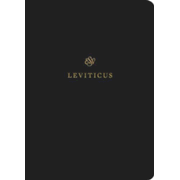 ESV Scripture Journal: Leviticus
By Crossway

Pairs the ESV text of Leviticus with lightly lined blank pages opposite each page of text. You can take notes directly beside passages of Scripture.
Cream Paper, 11.5 pt type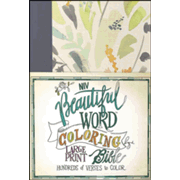 NIV, Beautiful Word Coloring Bible, Large Print
Hardcover, Floral, Zondervan

Hundreds of verses illustrated in ready-to-color line art, Lined, wide margins for notes and artwork, Lays flat on your desk, single-column, White paper, 10-pt type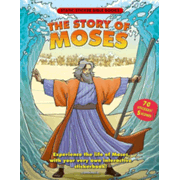 The Story of Moses
By Scandinavia Publishing

Follow in the footsteps of Moses with Reusable Sticker Bible Book. Contains 70 reusable stickers and 5 great fold-out scenes that allow children to recreate popular Bible stories. Ages 5-7.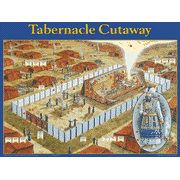 The Tabernacle Cutaway Laminated Wall Chart
By Rose Publishing

View the entire scene at a glance: Ark of the Covenant; golden lampstand; table of showbread; holy of holies; mercy seat; plus many more. 19.5" x 26" laminated wall chart.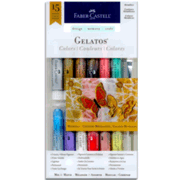 Faber-Castell Metallic Gelato Gel Sticks
By G.T. Luscombe Co.



Compact pigment sticks that glide easily onto Bible pages. Use dry, or dissolve with water to create watercolor effects. Contains: 12 colors, two sponge wedges, and brush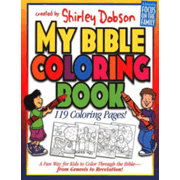 My Bible Coloring Book
Genesis - Revelation
By Shirley Dobson



A Fun Way for Kids to Color Through the Bible-- from Genesis to Revelation! The black-and-white line drawings are accompanied by Scripture verses. 8.5x11", 119 pages to color