Welcome to the CBJ program: "The Book of..."  series!
This series will give you the wide variety of Creative Bible Journaling's activities for each book of the bible, rolled out one book at a time. Simply click on the "Books of Bible" drop down menu bar to make your selection.  And then click on the rectangular "Enter Activity" button below each project to go directly to its web page. You will find full instructions, examples and download printables for these specific projects.
No membership is necessary to view any and all projects here on the CBJ website. If you find you can't open a link, please email susan at susan@creative-bible-journaling.com and she will fix the link for you.
Activities for Leviticus
VideoBook by Ivy Brog
Art Collection Coloring Page
Clip Art Elements by Jackie
Lettering Lesson by Debbie
Drawing Lesson by Debbie
Hymnal Journaling
FB Member Photo Album

Art Collection
Coloring Page
NUMBERS
Released Jan 25, 2021
Clip Art
Elements
NUMBERS
Released Jan 25, 2021
Lettering Lesson
"Protect" Font
NUMBERS
Released Jan 25, 2021
Drawing Lesson
"Debbie's Flowers"
NUMBERS
Released Jan 25, 2021
Hymn & History
"We Gather Together"
NUMBERS
Released Jan 25, 2021
CBJ Member
Photo Album
NUMBERS
Facebook Private Group
If you aren't a member yet,
simply request to join
Shop with CBJ and Christianbook - Just click on any of the links below.
If you or your church are interested in ordering from Christianbook.com, please click on any of these ads to be directed to their site. Any purchases, while there, will give CBJ an 8% bonus, at no extra cost to you. This will help fund the CBJ ministry.    Thank you ~ Susan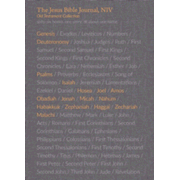 NIV The Jesus Bible Journal, Old Testament Collection, 5-Volume Boxed Set
By Louie Giglio / Zondervan

Lined journaling space on every other page, >Thicker cream paper ideal for journaling, Single-column format, 9.5-point print size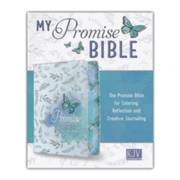 KJV My Promise Bible
White with butterfly
By Christian Art Gifts

Over 500 line-art illustrations to color, Decorative edge printing, 4 sheets of stickers to color, Storage pocket on back inside cover, Single Column, 2-inch ruled margins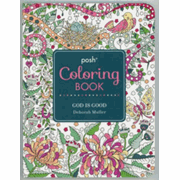 God is Good
Adult Coloring Book
By Andrews McMeel Publishing



Color Deborah Muller's intricately detailed hand-drawn designs. These 126 coloring meditations on the goodness of God will fill your heart with serenity.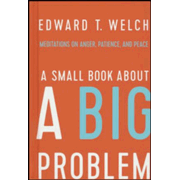 A Small Book About a Big Problem: Meditations on Anger, Patience, and Peace
By Edward T. Welch

Embark on a 50-day journey to unpack your heated emotions, and grow in God's promised peace. Become more skillful at responding with patience. 192 pages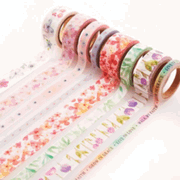 Floral Washi Tape, 8 Pieces

Colorful collection of Washi tape, For creating borders, highlighting, layering, or to make tags. For Bible journaling, scrapbooking, or crafts. Two rolls each in assorted sizes. 8 rolls in all, Watercolor Collection florals, 236 inches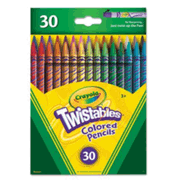 Twistables Colored Pencils
30 Pieces, by Crayola

You might think "little kids" when you think of "Crayola", but these colored pencils are loved by Bible Journalers no matter the age! This set includes 30 twistable pencils that never need sharpening.