Official CBJ Project Post
The "Cover-To-Cover Artwork Collection" brings you a sensational piece of art for the book of  Hebrews. "Looking Unto Jesus" was drawn for you by CBJ artist, Hilary Greenwald.


We give you the artwork in the form of a download printable. Just print, color and put in your bible as a tip in, or tape/glue it on the empty page before or after the featured book. You may wish to enlarge or reduce this image by changing your printer preference settings. 
Print ~  Color ~ Cut ~ Use… for unique dramatic tip-in's for your bible
ART COLLECTION – c2c Hebrews
Theme: "Looking Unto Jesus"
Scripture Used: Hebrews 12:2
Art: Eye looking unto Jesus, reflecting the Cross of Calvary 
1. DOWNLOAD by clicking the Black Button "Click to Download"
2. PRINT at desired size (reduce or enlarge image by changing the printer preferences
3. COLOR the black and white image as you like
4A. INSERT into your bible as a Tip-In by attaching with washi tape on edge of page or very thin glue in middle gutter
4B. INSERT into your bible as a Glue-In using glue runner (for scrapbooking) and carefully placing on empty portion of page (page opposite of the first or last chapters work best)
5. Take PHOTO of finished page, and upload to the CBJ Facebook Group Photo Album with Black Button "Click to Post Photo"
Tips for using the c2c Art Collection from Members
Many members are enlarging the black and white image to full page size for their Interleaved bibles.



Many members are placing them on the opposite page of the "book title" for the first chapter, or the "empty space" at the end of the last chapter.
Hebrews 12:2 KJV
Looking unto Jesus the author and finisher of our faith; who for the joy that was set before him endured the cross, despising the shame, and is set..
Your content goes here. Edit or remove this text inline or in the module Content settings. You can also style every aspect of this content in the module Design settings and even apply custom CSS to this text in the module Advanced settings.
You are free to use this artwork for personal use, but please credit our amazing CBJ Artist, Hilary A. Greenwald, when posting outside of the Creative Bible Journaling community. Thank you.
Do you want to find other VERSES, to use with this artwork?
Do you want to find other ARTWORK, to use with these verses?
Do you want to find other CBJ PROJECTS you may like?
Click on the tabs here. (Let us know if you have other suggestions for us to add)
Verse over in Genesis somewhere
  SUGGESTED PRODUCTS from AMAZON
If you are interested in ordering from Amazon.com, please click on any of these ads to be directed to their site. Any purchases, while there, will give us a 5% bonus, on your entire order, at no extra cost to you. This will help fund the CBJ ministry here on the web. Thanks ~ Susan
Grand Opening of the Creative Bible Journaling Amazon Shop!
Click to see all the Bible Journaling Shelves I have stocked for your browsing. Plus while you are there, you can do your general Amazon shopping, as well.  Thank you for your support
www.amazon.com/shop/creativebiblejournaling
"Creative-Bible-Journaling.com is a participant in the Amazon Services LLC Associates Program, an affiliate advertising program designed to provide a means for sites to earn advertising fees by advertising and linking from/to amazon.com."
 SUGGESTED PRODUCTS from ChristianBook Distributors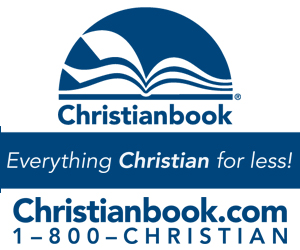 ChristianBook Distributors
If ordering from Christianbook Distributors, please click on the affiliate links. Any purchases will give us an 8% bonus, at no extra cost to you.